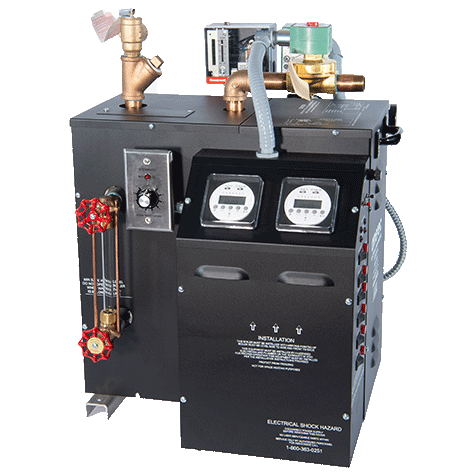 STEAM BOILER
Beautiful design. First class performance. With a consistent flow of steam to provide maintain set temperatures, Amerec generators are second to none.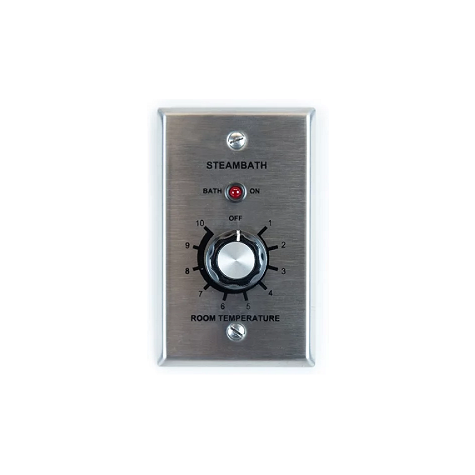 STEAM CONTROLS
Amerec controls combine intuitive design and long-lasting quality with features that meet the needs of any bather. With touchscreens, customized settings and mobile apps with worldwide functionality, controlling your steam shower has never been easier!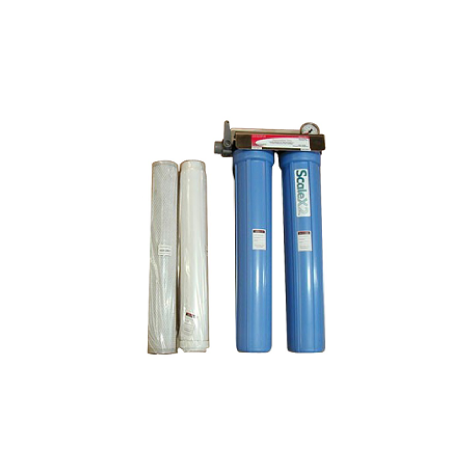 STEAM ACCESSORIES
From functional to luxurious, steam accessories are designed to enhance your steam bathing experience.
Call for pricing on AI Boiler
Financing available.
Allow us to help you make the best purchasing decision for your steam needs.
AI boilers are the steam generators of choice for large commercial steam rooms and can help you create an inviting, relaxing environment that adds real value and generates positive word of mouth and returns for your business. The AI Series is specially designed for easy on-site maintenance and hands-off, automated operation. From their corrosion-resistant exteriors to their multiple safety features, AI boilers provide a welcome, genuine steam bath experience at less cost and with less hassle.
AI boilers feature all-steel construction with powder coat exterior, brass fittings and stainless steel feet to prevent corrosion. Designed to minimize downtime, AI boilers are easy to access and service, with integrated diagnostic systems alert you to any problems using LED indicator lights.
PROTECTING YOUR INVESTMENT
AI boilers come with multiple safety features to minimize service costs and downtime. Standard features include water level sight glass, 3-level water sensing system with low water cut off.
Powerful dependable steam boiler for large commercial spaces
One or two room operation, each controlled individually by low voltage on/off switches for maximum ease of use
Low service and maintenance requirements, saving time and other costs
ASME H-stamped Low-Pressure Vessel, National Board Registered
UL Listed
ADI CoolFlush
A drain and flush system that automatically performs recommended daily draining and flushing of the boiler tank to reduce build-up of solids such as scale and sludge. Uses a computer controlled drain cycle to add and drain water in steps, rinsing the tank and draining water at or below 140° F. Available with optional Digital Run Clock and is installed at the factory.